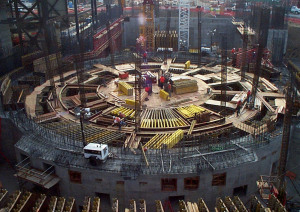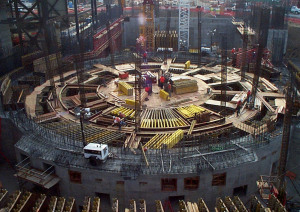 AmeriCost is the leading cost estimator for nuclear power construction projects. Our nuclear estimators develop detailed independent cost estimates of nuclear power plant facilities and structures for projects in North America and abroad.
Our nuclear cost estimates are calculated when designs reach sufficient detail to quantify major project scope to the commodity level. The facility structural details are also sufficiently developed for the calculation of rebar densities for slabs, walls, and other structural components.
As the project evolves, updated estimates – built on our detailed initial base-line cost estimates – may be developed throughout the life of the project.
Our nuclear power estimates are broken down into labor, equipment and material costs, with a thorough analysis of project scope of work, productivities and special project conditions (cold weather, remote location, regional conditions, stability, etc.).
Our estimators are ready to perform at any project stage – from conceptual design to completion – with appropriate historical pricing data for nuclear power projects anywhere in the world, in any currency.
The following is a selection from AmeriCost's nuclear power list of projects. For additional information regarding our project portfolio, please contact us.
| | |
| --- | --- |
| US Department of Energy Site 300: Concrete Bunker | Livermore, CA USA |
| Indian Point Nuclear Power Project: Intake Structure | NY, USA |
| US Department of Energy National Ignition Facility (NIF) | Livermore, CA USA |
| AP 1000 Nuclear Power Plant (1000 Megawatt): Concrete Structures for Unit 1 & 2 | Wales, UK |
| STP Nuclear Power Plant (2700 Megawatt) | Bay City, Texas USA |
| Dominion North Anna Nuclear Power Plant: Unit 3 (1600 Megawatt) | Virginia, USA |